When you look for a brand new BMW, it's just as important to look for a dealership that provides top notch service. At our dealership, we place the utmost importance on providing our customers with the finest and more pleasurable new car experience. From the moment you walk through the door, you will receive a first hand BMW experience where we happily answer any question you may have about any vehicle. We will work with you to get you the best offer for the BMW model and trim that use desire.
New and Used BMW Vehicles for Sale
If you are looking for a used vehicle, then you have come to the right place. We offer one of the widest selection of used BMWs as well as other used makes and models. Be aware that our inventory changes daily. Therefore, you will want to check back with us frequently to ensure that your preferred used car does not slip through your hands.
When it comes to buying a used car, you don't want to take any chances. That's why every single used vehicle, at our dealership, must pass a stringent inspection before it can be put up for sale. We check everything from the mechanics to the wheels, tires, exterior details and interior features. If there is a problem, we will repair it. Then and only then is that used car approved, for sale, at our dealership.
BMW Service Near Bellevue, Nebraska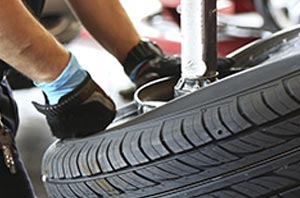 We know that BMW owners are the most passionate drivers on the road. That's why we have the most experienced BMW technicians ready to handle any major repair, minor repair or maintenance service. Our trained technicians know every BMW inside and out. And we are proud to serve local owners in the Bellevue, Nebraska area. That means that your vehicle will be in good hands. For those owners looking for regular maintenance, our technicians are trained to work efferently to minimize your downtime to get you back on the road. Rely on our experienced repair and service team to get your ultimate driving machine going. Even if you don't drive a BMW, you can rely on our technicians to expertly handle any repair or maintenance job, big or small.