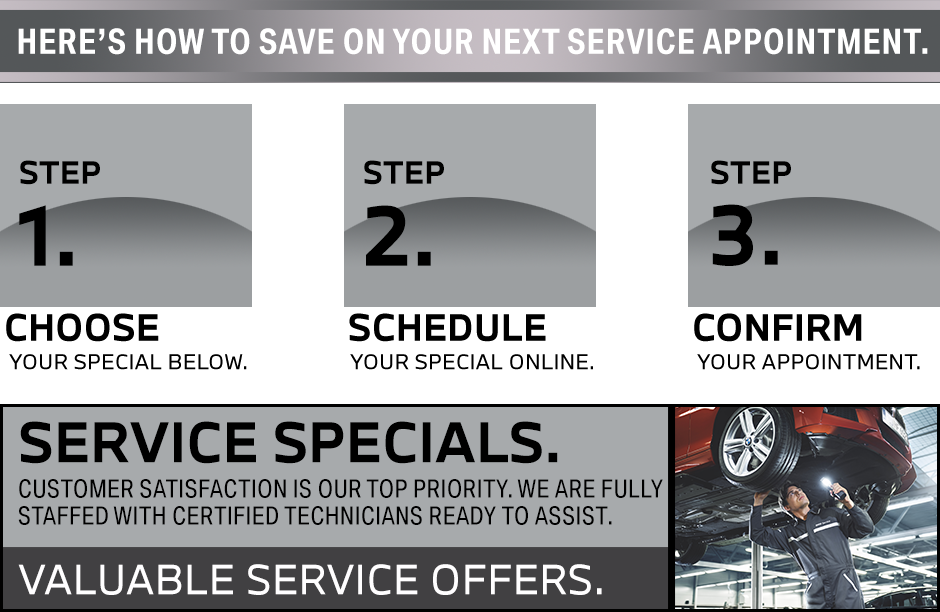 BMW Service Coupons in Lincoln, NE
If you are looking to have your BMW serviced, then you could be looking for money-saving deals that can help you reduce the cost. After all, even though you might know how important it is to stay up-to-date on routine maintenance on your BMW -- or any other make and model of car -- you probably do not want to pay an arm and a leg for it. Luckily, this is not something that you have to worry about when you come to our dealership for vehicle maintenance.
Our prices are already quite reasonable, but we have decided to offer even more perks for our loyal customers. Check out the available car service coupons that we have, and see if one will help you score a discount on the maintenance that you need. Even though you will be saving money, you will still get the quality and customer service that you deserve when you come here and have your vehicle maintenance done by our professional certified technicians.
What Type of Service Do I Need?
When you are having work done on your BMW, you probably want to make sure that it's done by someone you can trust to do a good job. Here, our experienced technicians know all about the BMW vehicles that are out there and can provide you with top-notch customer service and work that you can count on. Also, you don't have to worry about us using sub-par parts on your car here. We only use OEM parts, so you'll know that your vehicle has the right parts for its make and model. Whether you have a BMW or any other make and model of vehicle, come to us for your service needs, and we think that you will be glad that you did.
Coupons Frequently Updated
Our auto service coupons are always changing. If you don't see a coupon that will work for you now, there's a good chance that we'll have something that you'll find useful in the future. Just remember to check back with us each time that your car is in need of maintenance. Then, you can make sure that you don't miss any valuable, helpful money-saving coupons that can help you make vehicle ownership and maintenance a little bit more affordable.