We'd like to speak with you!
Unfortunately, we can't value this trade as instantly as we planned. We need a little more information before we can provide an accurate appraisal. Don't worry, we're only an email or phone call away!
Your Trade-In Estimate
Good News! We can update your monthly payment amount
Save your vehicle estimate and automatically see how much it will lower your monthly payment!
Is the estimate not what you expected? Send Us a Message
Sending this information to the dealership now will save you time when you get here. We'll have your information on file and you can skip this part of the paperwork!
Your deal summary will also be updated. Make sure you create an account or sign in if you'd like to access it in the future.
Your deal summary will also be updated and accessible any time you sign in to your account.
Don't worry if you change your mind – you can continue to adjust your deal summary at any time.
Where Can I Trade in My Car in Lincoln, NE?
When you are looking to trade-in your vehicle for a new or a used one, you are at the right place. It's much easier to trade in your vehicle at our dealership rather than try and sell it on your own. There are just a few simple steps that you will need to take when you plan to trade in your vehicle to us. We will give you a personal quote concerning the value of your car first.
After that, you will find the vehicle that you want to purchase, and then we will apply the trade-in value towards the cost. It's an easy process! Remember, even if your current vehicle isn't paid off yet, that's okay. We will still take your car as a trade. The remaining balance of your existing loan will simply roll into your new automobile loan. Just let us know at the beginning of the transaction that you still owe on your trade-in. We will be happy to figure out what your new loan payment will be after you trade it in for a new vehicle.
How Much is My Car Worth?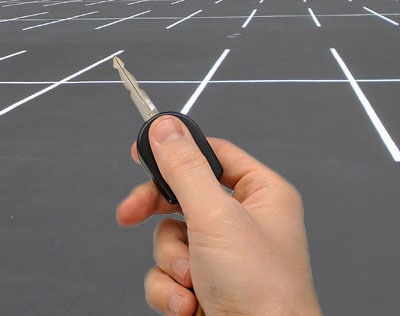 The question that is always on everyone's mind is just how much their car is worth. An easy way to find out even before you head to our dealership is to use our online tool that estimates the actual value of your vehicle. Remember, the more specific you are, the more accurate of a quote you will receive. Little details count when you are thinking about trading in your vehicle towards another one.
Please remember that we cannot guarantee the value of your car until we test-drive it for ourselves. Our online calculator should only be used for a rough estimate.
What Can I Trade My Car in For?
What you can actually trade in your vehicle for will depend on how much it is worth. You can get a start by checking out the new and used vehicles we have in stock. Once you know the general value of your trade-in from our online tool, consider what type of vehicle you wish to purchase. You'll then be able to apply the trade in towards the new car. You may also want to come in and browse our showroom to see what we have to offer.
Our inventory is always changing. Don't hesitate to check back multiple times when you are looking for a new vehicle. If you have any specific vehicle requests that you do not see on our website, please contact us. We may be able to find a vehicle that you overlooked, or we can help you find the right one for your situation.