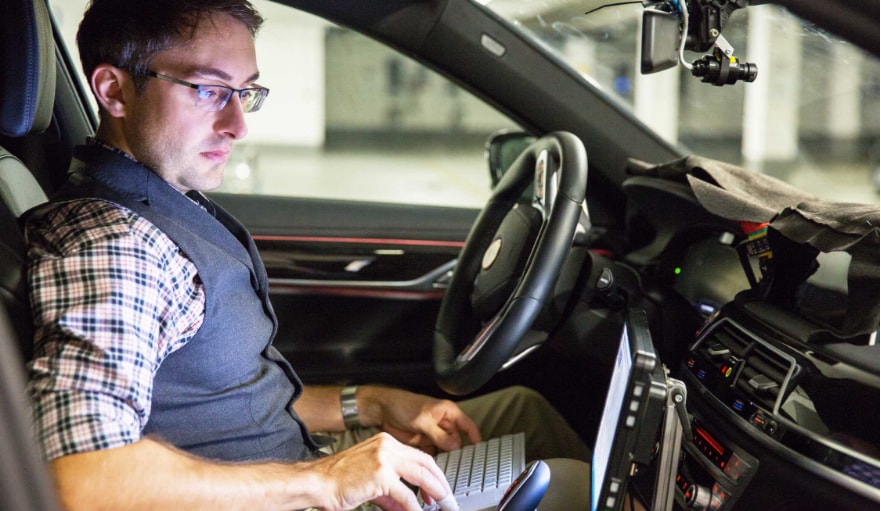 The race toward creating a full-fledged, self-driving car is heating up, and BMW has just taken the lead. Earlier this year at the 2017 Consumer Electronics Show in Las Vegas, the automaker announced its plan to start global tests of autonomous BMW vehicles by the second half of 2017.
Just a few years ago, the very idea of self-driving vehicles seemed like something from a science fiction novel. Now, at the very least, most automakers feature semi-autonomous technologies like automatic emergency braking and dynamic cruise control. However, several automakers are going above and beyond to make a breakthrough and develop fully autonomous vehicles.
BMW is one of these automakers and is making huge strides in accomplishing this feat. In fact, BMW teamed up with Intel and Mobileye last July, and in less than a year, they have produced a "scalable architecture" for a self-driving platform. "Scalable" refers to the system's many levels of operation, which means it can be used both at a very basic level with select features or as an end-to-end fully automated system. This design will allow BMW to share the technology with other automakers, which in turn allows for a multitude of applications.
If successful, BMW will also be able to implement the technology on their iNext concept, which is set for a 2021 release.
"Making autonomous driving a reality for our customers is the shared ambition behind our cooperation with Intel and Mobileye. This partnership has all of the skills and talent necessary to overcome the enormous technological challenges and commercialize self-driving vehicles…This is a significant step towards the introduction of the BMW iNEXT IN 2021, which will be the BMW Group's first fully autonomous vehicle," explained Klaus Fröhlich, Member of the Board of Management of BMW AG for Development.
By the second half of 2017, approximately 40 BMW vehicles with this self-driving technology will be tested around the globe, both in the United States and Europe. According to Motor Authority, if all goes well during this trial run, it could mean that BMW will be the first carmaker to make a self-driving car available to consumers.
Stay tuned for the latest news regarding this exciting innovation by BMW!