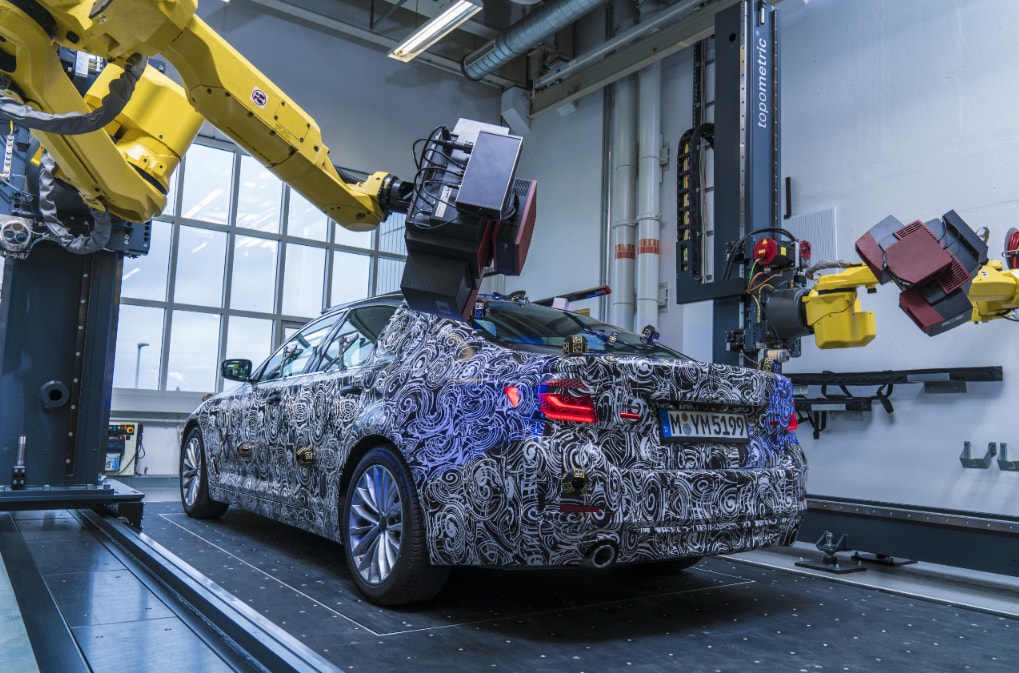 BMW is using some exciting new technology to get an up-close-and-personal look at their new line of cars before they are even created.
This new technology offers engineers a fully automated, optical measuring system where robots use sensors to produce a three-dimensional image of the new model. This gives engineers the ability to see hard-to-find problems before the cars are even produced.
"We are delighted to reach this genuine milestone in preproduction with the optical measuring cell: A single measurement provides us with a 3D data model of the total vehicle. Lengthy individual measurements and data collation are no longer needed – saving time and enhancing quality at the start of series production," explains Eduard Obst, Head of Geometric Analysis, Measuring Technology and Cubing, Total Vehicle.
The newest model to benefit from this new tech is the BMW 5 Series sedan, which is being designed for its newest generation next year. As Mr. Obst mentioned, BMW engineers hope this will help them save time and energy by automating a process that would normally be done manually.
We are excited to see BMW continue to be a leader in technological innovations within the automotive world. To see our own stock of BMW's technological wonders for yourself, visit us at BMW of Lincoln today, and test drive one of our new BMW sedans and SUVs.