Are You Wondering, Where Can I Find a BMW Transmission Specialist Near Me?
BMWs rank as some of the sportiest and most reliable cars on the market. Despite the fact that BMW transmissions typically do not need to be serviced with high frequency, it is, nonetheless, critical to adhere exactly to the manufacturer's recommended guidelines on when to service your BMWs transmission. Unfortunately, transmission problems often go from being unnoticeable to turning into catastrophic and sudden failures. For this reason, having your BMWs transmission serviced on time is one of the best ways of ensuring that your BMW will stay on the road for years or decades to come.
When Should I get my BMW's Transmission Serviced?
Transmission service is generally not recommended until at least 100,000 miles if the vehicle is using premium synthetic BMW transmission fluid. However, if you suspect that there may be an issue with your transmission, you can always bring your vehicle in for an inspection, and our experienced and skilled technicians will be able to assess your vehicle.
What Are Some Factors that will Determine the Frequency of My Transmission Being Service?
That said, there are a few overarching factors that will generally determine the frequency with which the transmission of any car should be serviced. The first key consideration is the climate in which the car is being primarily operated. Areas that have higher temperatures will impose more demands on transmissions. This is because transmissions are already prone to generating massive amounts of heat through the friction of their many moving parts. This is particularly true of automatic transmissions, which may use nearly constant friction in order to operate. The added heat of tropical, desert or subtropical regions can mean that transmission maintenance may be more urgent in these locations.
Another factor that determines the length of time between transmission servicing jobs is the type of driving for which the vehicle in question is typically used. Those drivers who use their vehicles primarily for work purposes, especially towing heavy trailers or carrying heavy loads, are putting much more strain on their transmissions. This type of heavy use should be met with more frequent transmission fluid changes and inspections. Vehicles that are used for heavy purposes are typically coupled with more powerful and durable transmissions. But they should still be inspected more frequently depending on the brand and model.
The last category that determines how often a vehicle's transmission should be serviced is the type of transmission itself. Simple manual transmissions require far less maintenance than other types. Transmissions that make use of sophisticated electronics and mechanics, such as CVTs, my need to be serviced with more regularity.
On the other hand, those who use their vehicles for highway or other light use may not need to have their transmissions serviced as frequently.
Can I change my transmission fluid myself?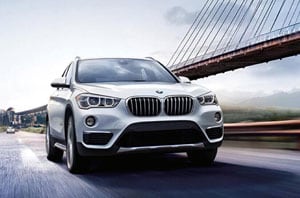 Unlike changing oil, changing transmission fluid is a potentially dangerous job that often requires some real mechanical skill and safety knowledge. Because changing transmission fluid typically involves lifting the car on jacks, turning the engine on and placing the vehicle in neutral while it is being worked on, we strongly dissuade any BMW owner from attempting to change their own transmission fluid or otherwise service their own transmission.
BMW transmission service is best left to our expert technicians, who have the training, tools and sophisticated knowledge needed to make sure your transmission will run for years to come.