If you're in the market for a new car, you have probably heard a number of tips and advice on how to buy. However, much of the common wisdom you might know on buying a new car might be more myth than reality.
Myth 1 - The best deals on a new car can only be found on the internet
The internet is great for researching information about your prospective new car, but you may want to stop short of purchasing a car through the internet. The dealer is usually willing to offer a pre-set price for a certain vehicle online. However, the only portion of the deal that is confirmed is that price. You will still have to talk about the interest rate, the price for your trade-in and various other products. It's usually better to go into the dealership from the beginning and discuss these points. We can help curate a deal that is designed specifically for you.
Myth 2 - Cash is king
Buying a new car is one area where cash is usually not king. Sometimes manufacturers do offer cash-only incentives, but most of the time the dealer gets incentives for financing. It's better to choose a financing option that fits into your budget, not the one that gives you the best vehicle sticker price. Furthermore, our financing team can help design a package that fits your needs. Contact us if you have any questions about this process.
Myth 3 - You need to come in with your own financing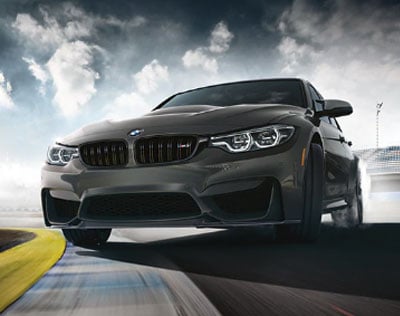 Again, if you bring your own financing to a deal, it's very much the same as trying to pay cash. Not only will the dealership be less motivated to give you discounts, but you will likely be missing out on much better interest rates offered by auto manufacturers. Manufacturers tend to discount interest rates to move cars, and the discounted rate is often much lower than what an outside bank would offer.
Myth 4 - It's best to buy cars at the end of the month
The problem with this advice is that it's only accurate if the dealership is trying to meet a quota and is short. However, you have no way of knowing this upon going in. If they've already met their quota earlier in the month, then buying at the end of the month will be no different from buying on any other day.
Myth 5 - You have to trick the dealership into giving you a good deal
The truth is that dealerships are always motivated to move cars, and they're not going into transactions looking to gouge customers. At the same time, dealerships handle hundreds of new car transactions every month while you most likely only buy a car every few years or so. They've seen it all and know all the same information about prices and market value as you do. Instead of focusing on how to trick your salesperson, you should focus on how to get the car you want that fits into your budget.
Come into our dealership today to experience customer-focused car-buying. We're here to ensure that your new car-buying experience is pleasant and hassle-free.