Pre-owned Cars for Sale in Lincoln, NE
Welcome dear friends to the BMW of Lincoln. We are grateful for all the hard work you are doing to make our community great. For this reason, we are offering steeply discounted pre-owned autos that are in like-new condition. We are only able to achieve this feat because you have made BMW of Lincoln such a well-endowed community resource with the means to pass on big savings to you. The secret of our success is our talented BMW technicians who keep our fleets in ship shape and put in the extra hours to recondition trade-ins and previously leased vehicles for sale. We must also thank all our leasees and drivers who come in to trade up to the latest models and make these hot offers available to the general public.
Benefits of Buying Pre-Owned Cars
Nowadays, all vehicles are built so well that you can expect a car to easily reach 200,000 miles. Synthetic lubricants have virtually eliminated the wear and tear that burned out drivetrains and left owners worried about investing any more in a car. Thanks to computer engineering, the manufacturing processes have become more precise than ever. This eliminates the gaps in parts that vibrate and lead to premature wear. For this reason, mileage is no longer an appropriate gauge to determine the value of a vehicle, attention to basic maintenance and the use of genuine factory parts is.
And since we have a perpetual stream of leased vehicles coming back to us in near perfect condition, we have an advantage over the private market. We can stand behind these pre-owned vehicles because our BMW techs have serviced them their entire lives. It is not easy to argue with such a strong record when you have doubts regarding the quality of a pre-owned vehicle. When you add the fact that brand-new vehicles depreciate too quickly for the average consumer to afford, it makes sense to save up to 50 percent on a model that is a few years older. As long as it was well maintained, there is little risk.
Quality Pre-Owned Cars for Sale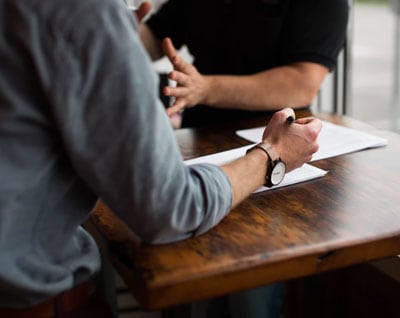 Although we stock a lot of excellent pre-owned vehicles, it is rare to see this kind of attention and quality in the private market. This is because lenders are apprehensive about dishing out dough to a seller who has no reputation with them, thereby leaving only the most desperate sellers and scammers. The lenders are willing to finance our vehicles because they understand the value and bank on our reputation for quality.
Our technicians put a lot of hard work into building our brand and assuring supreme customer satisfaction. They go through enormous 172-point inspection checklists to gauge the quality of every pre-owned auto before it is put up for sale. We also authorize them to make any repairs that they may see fit to ensure that the automobiles hold up long after the sale. We want to build a relationship of trust based upon the quality of our services and never take your safety or satisfaction lightly.
When you realize how easy it is to own a luxurious pre-owned vehicle that still runs and looks like new, there is nothing left to do except stop by our dealership for a test-drive. Let our friendly staff connect you with the ideal vehicle from the numerous makes and models on our lots.