Technology has come a long way in new vehicles. Some of these technology features are designed to make your life easier when you slide behind the wheel each day. Other features are intended to protect you and your passengers while driving. BMW has included the BMW Parking Assistant in their current models. For all those times that you become stressed out about having to park your vehicle in a tight space, BMW makes quick work of the situation. You can tackle the tightest of spaces with this great feature. Whether you want to parallel park or park perpendicular, your BMW has the capabilities of doing so with minimal involvement from you. We here at BMW of Lincoln want to make sure that you make the most of your new BMW model. Let's take a look at how the BMW Parking Assistant works.
How Do You Use the BMW Parking Assistant?
To engage the Parking Assistant, you will want to put your vehicle in reverse gear. You can also press the park assist button that is located on your center console.
Your infotainment screen will show you one or more parking spaces on the screen. You will want to select the spot you are trying to park within.
The parking assistant feature must be selected during the entire time your vehicle is being parked.
If you want to abort the procedure, you can cancel the system by pressing on your braking or steering the vehicle yourself.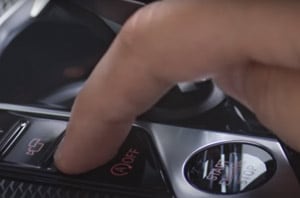 It can be a challenge to figure out some of the new features that are being included in vehicles these days. If you still have questions about BMW Parking Assistant or any other feature, stop down to our BMW dealership in Lincoln or give our service center a call. We'll make sure that you are able to take full advantage of everything your vehicle has to offer. While you have the option to not use these features, you should learn everything that your vehicle provides. You'd be surprised how many times a feature like Parking Assistant will come in handy.