BMW is a brand that is synonymous with luxury and premium style. Leather interiors are considered among the most luxurious in the entire world, and BMW does them better than just about anyone in the business. If you're lucky enough to have one of these attractive, stylish interiors, you'll most definitely want to take care of your leather interior. Cleaning, replenishing, and protecting your interior will be an essential part of keeping your BMW at the top of its game. Maintaining a leather interior can be a challenge, and it can be especially dangerous to your materials if you don't follow a few simple rules. Before starting, make sure your seats are cool, not hot. Cleaning leather surfaces requires this first starting rule to keep your leather safe. From here you can follow these tips.
How To Protect Your BMW Leather Interior
There are many cleaners that can help you protect the leather surfaces of your BMW interior.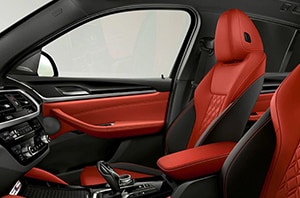 Conditioning: Conditioning leather is essential to protecting it and keeping it in good shape. What does a great conditioner do? Well, it replenishes the natural oils in your leather, keeping them in tip top shape. Also, make sure that you use the applicator without directly spraying any type of conditioner on the leather!
Cleaner: Cleaning your leather surfaces keep them looking brand new and also makes them healthier over a longer period of time. No one likes to get into a fancy BMW interior and see faded leather seating surfaces that don't shine, right? If you bought a BMW, you want the best, and you can have it thanks to leather cleaning products that enable you to keep your BMW leather interior beautiful.
Should I Use Conditioner on my Leather Seats?
You don't just want to clean your BMW seating surfaces and then leave them to be all sparkling and new. Take it one step further and buy the conditioner it will take to help your leather seating surfaces last as long as they possibly can. As we all know, leather can be a very easy material to tear, so by cleaning and conditioning, you're preventing rips in your BMW leather seats. It's always easier to prevent a rip in your leather seat than it is to repair it, so keep those seats both cleaned and conditioned.
How to Take Care Of Your Premium Interior
If you take care of leather, you'll get an extremely comfortable and beautiful seating surface that makes your BMW a cut above other vehicle interiors. A comfortable interior makes traveling more pleasant all the way around, keeps your BMW looking new and vibrant, and gives the interior seating a longer lifespan. Conditioning also can save you money over the long run because it can protect and prevent a lot of the rips that might happen due to overall wear over the years. Follow cleaning and conditioning tips for a beautiful interior for years to come.