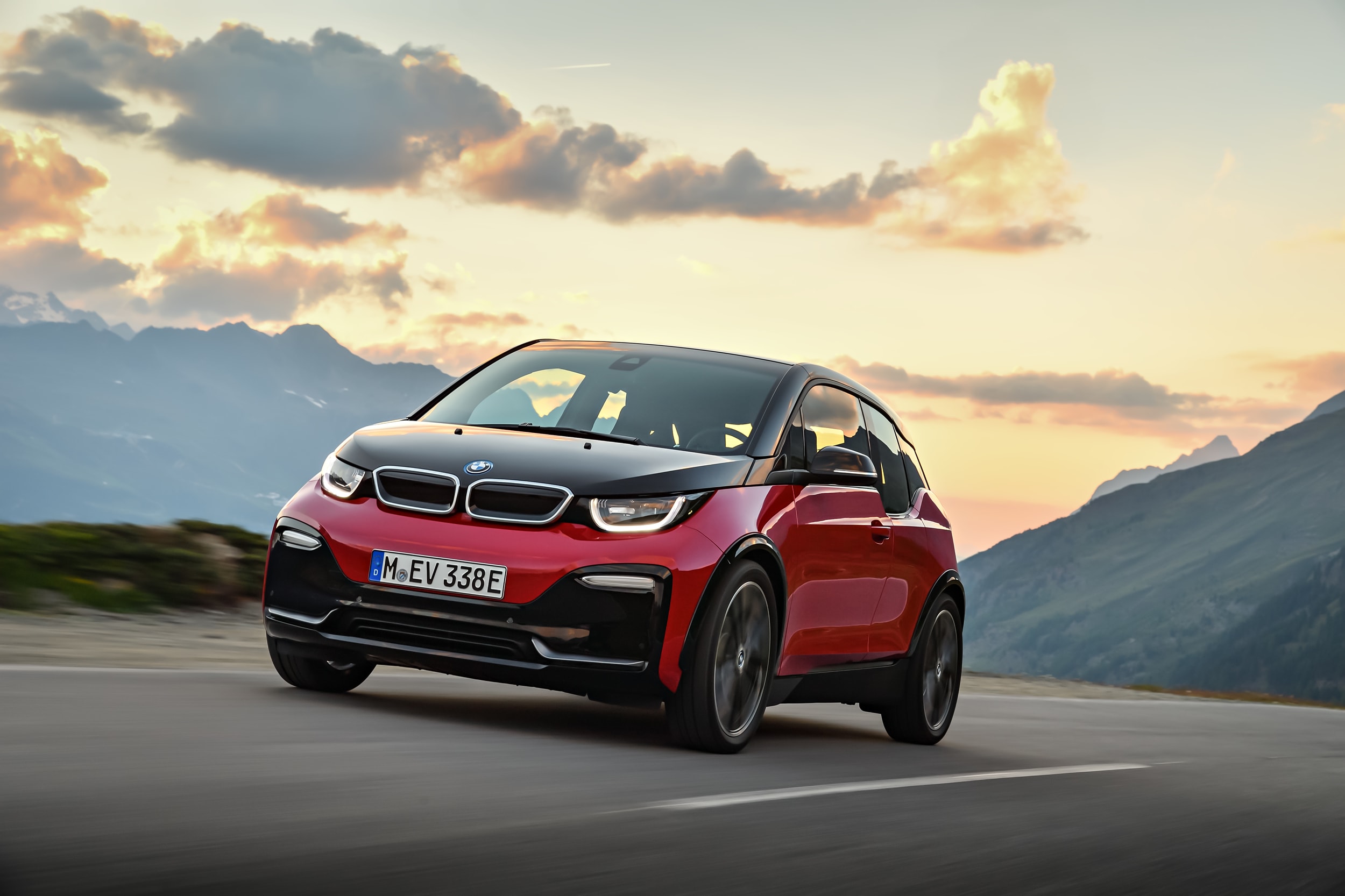 The cute and quirky BMW i3 is getting a variety of updates for 2018, including the addition of a sporty new model. Christened the i3s, the electric hatch ups the ante with increased horsepower, performance-tuned underpinnings and other exclusive features, giving the i3 series yet another edge up on the competition.
According to the automaker, the BMW i3s "provides an even sportier interpretation of silent mobility with zero emissions." Equipped with a sporty modifcations like 20-inch wheels, a lowered ride height and a returned suspension with specially designed springs, dampers and anti-roll bars, the i3s is sure to give eco-minded thrill seekers a lot to love.
The i3s also achieves higher output than the standard model, thanks to its modified motor and enhanced drive system. The sport-oriented model racks up 184 hp and 199 lb-ft of torque, an impressive output for a battery-powered vehicle. This newfound power is accompanied by faster acceleration and a higher top speed. The i3s' upgraded transmission with Sport mode provides sharper response, shaving its 0-60 mph time down to 6.8 seconds and allowing it to travel at speeds up to 100 mph.
Additionally, those who are looking for the best possible efficiency will appreciate the available two-cylinder gasoline range extender, which takes the i3s' range from 97 miles to 180 miles. For additional information on the 2018 i3 series, keep an eye out for our annual model review!