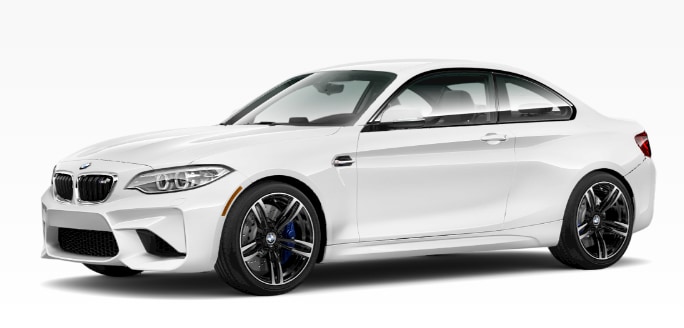 The award-winning 2017 BMW M2 is already a proven performer, but the limited M2 Performance Edition goes the extra mile in showing off what this compact coupe can do. Adding a handful of coveted performance upgrades and model-exclusive features, production of this special edition M2 is limited to a mere 150 units.
There are no drastic changes to the vehicle's outer styling, so buyers can expect the car to look similar to the standard 2017 M2 pictured above. The M2 Performance Edition dons a white tuxedo—specifically Alpine White—with black accents on the mirror caps, side gills, and mirror caps. Titanium exhaust tips add subtle flair to the back end. Inside, the illuminated door sills and LED projectors both display an "M Performance" graphic.
With an M Performance coilover suspension, drivers of the special edition M2 will enjoy a firmer ride with responsive handling. This model is also treated with the M Driver's package, which takes the maximum speed from 155 mph to 168 mph and gifts buyers a free one-day High Performance Driving Class.
While the cabin features most of the same conveniences as the standard M2 model, the Performance Edition comes with manually adjustable sports seats, single-zone climate control and a hi-fi audio system.
Under the hood, buyers will also find the same turbocharged 3.0-liter inline-six rated at 365 horsepower and 343 pound-feet of torque. This powerplant can be mated with either a six-speed manual transmission with automatic rev-matching or a seven-speed dual-clutch automatic.
To find out how you can get behind the wheel of a new 2017 BMW M2, call the number at the top of your screen or contact us online today.