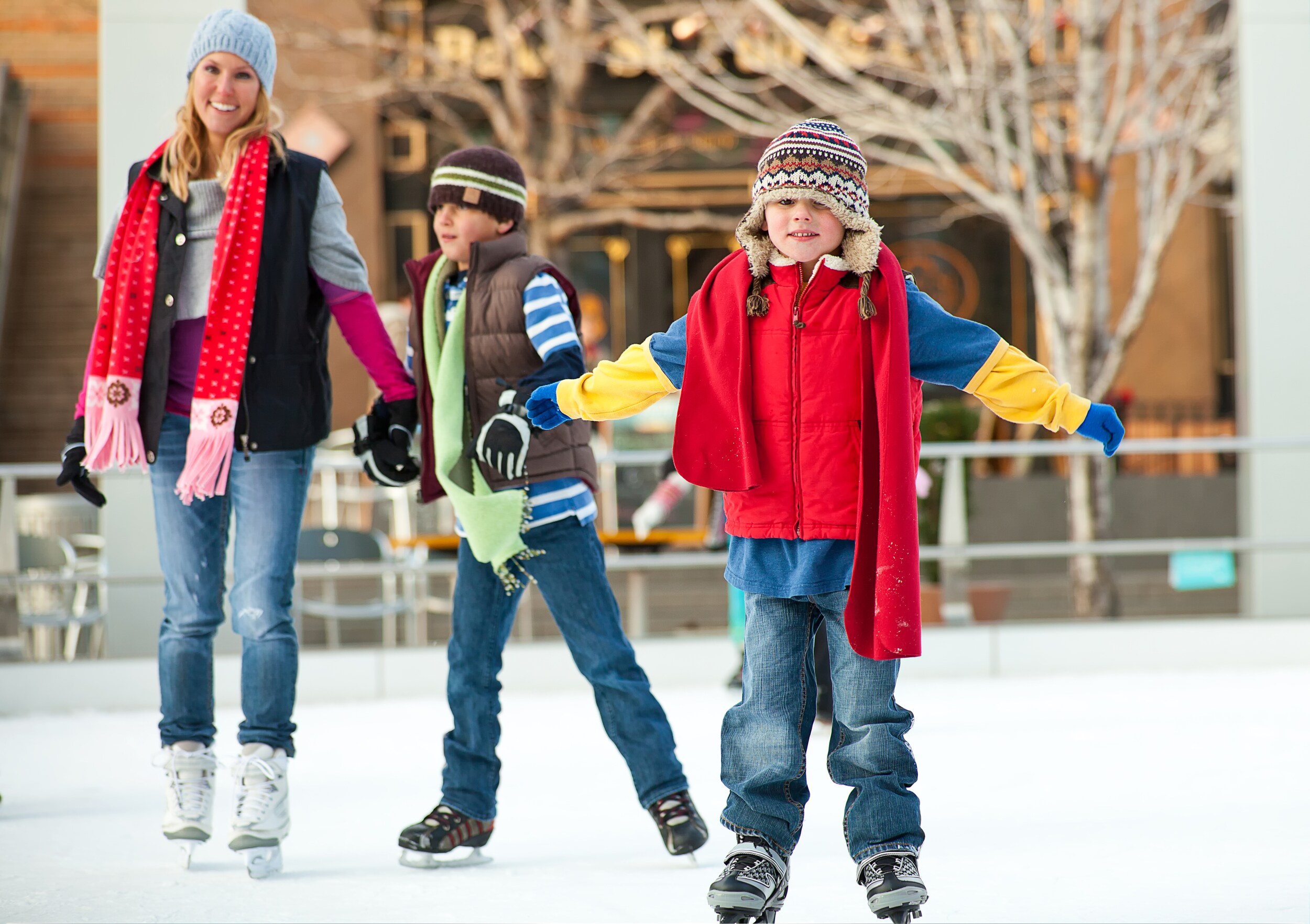 Spring is on the horizon, however, there is still time left to partake in some winter fun before the seasons change! The Railyard Ice Rink in Downtown Lincoln is open through February, so stop in and get your last glide around the rink before its gone.
Open Tuesday through Sunday, the Railyard Ice Rink is one of the coolest hangouts in the entertainment district! Whether you're looking for a fun activity to cap off a romantic evening or you need something to do with the kids on President's Day, you're guaranteed to have a lot of fun at this local Lincoln favorite.
In addition to ice skating, there are plenty of other things to do around the Railyard. Stop in at one of the many restaurants and bars or just soak in the lively atmosphere of this popular hangout. The ice rink's location in the heart of the entertainment district makes it easy to pop in for a snack or warm beverage in between skating sessions, too.
For more information about the ice skating rink, including hours of operation and skate times, visit the Railyard Ice Rink's website.
Skate the Yard at the Railyard Ice Rink
Where: The Railyard Lincoln
350 Canopy St., Lincoln
When: Tuesdays-Sundays until Feb. 28, 2017 (open on President's Day)
Times: Hours vary; check website for details
Skate Rental: $9 Adults (12 & Up), $6 Children