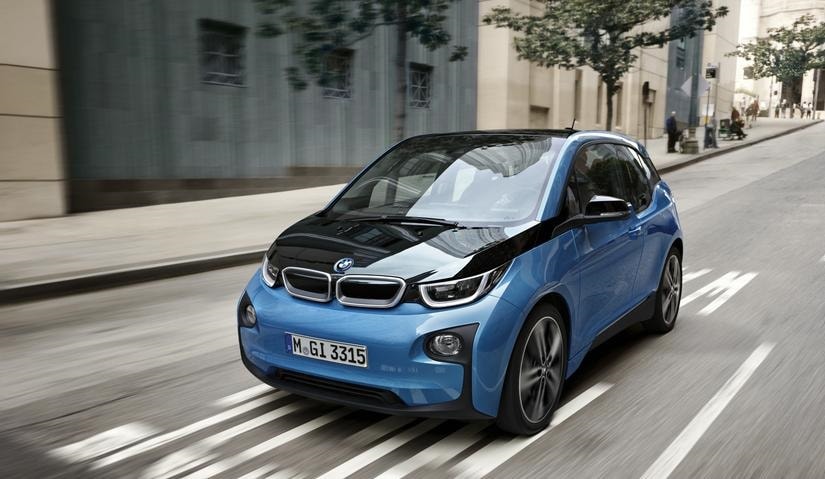 The BMW i3 is a global phenomenon, earning constant applause and recognition for its all-electric performance and cutting-edge technology. This year, the beloved green car adds another prestigious award to its collection, 2017 World Urban Car, the third World Car Award it has received since it debuted in 2013.
"Everyday cars in many - perhaps most - parts of the world will have to become smaller. . .This year's winner in our inaugural World Urban Car category proves that these small vehicles don't have to be cheap, undesirable and unpleasant to drive. Quite the opposite. It is among the best value-for-money products on the market," commented World Car vice-chairman, Mike Rutherford.
There are plenty of incentives to drive electric, but what in particular makes the BMW i3 stand out? To start, the compact car is constructed almost entirely from lightweight carbon-fiber. This choice isn't just for aesthetics—it keeps overall body weight down while providing a safe shell around drivers that is even stronger than steel. The result is a spirited little car that offers better acceleration and handling than the competition.
The 2017 BMW i3 also makes a huge advancement this model year with its powerful new battery, available on base and Range Extender models. This new electric displacement offers a 50 percent increase in battery capacity, increasing the car's range by 33 miles (30 miles on Range Extender models). This development is part of BMW's goal of making electric cars a more practical choice for many commuters, especially those living in urban areas.
On top of those benefits, the i3 is equipped with great standard features, including LED headlights, keyless ignition/entry, Bluetooth connectivity, satellite radio, automatic climate control, heated front seats, rear parking sensors, a 6.5-inch display and a navigation system with real-time traffic information, just to name a few. There's also a great deal of storage room, with 11.3 cubic feet of cargo space in the trunk and fold-flat rear seats.
"The design brief for the BMW i3 was to create a Mega City Vehicle for the cities of the future. Today, the new 2017 BMW i3 (94 Ah) provides more range paired with a high-level of dynamic performance, making it the perfect urban vehicle for people around the world," said Ludwig Willisch, Head of BMW Group Region Americas.